Dental Bonding

Lacey, WA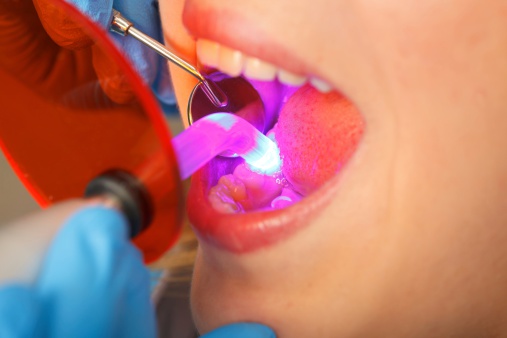 Dental bonding is a standard cosmetic procedure that many people have done at some point in their lives. While it is not as complex as other dental procedures, you still need to consider it before getting dental bonding done. Our team of professionals at Karl Hoffman Dentistry will go over everything you need to know about dental bonding so you can make an informed decision. Keep reading to learn more!


What is dental bonding, and how does it work?

Dental bonding is a standard procedure that involves using tooth-colored materials to correct chips, cracks, or discoloration on your teeth. A composite resin material will be applied directly onto the surface of your tooth and then sculpted into shape by our professionals. This process can only take about 30 minutes, depending on how many surfaces need to be treated. Once it has healed, you will have an entirely new-looking smile!


Who should have dental bonding done?

Anyone who has chipped or cracked their tooth has discoloration on one of their teeth or wants to have a straighter smile can benefit from dental bonding. It is much less expensive than other procedures, and it does not involve having your enamel drilled away. This procedure also allows our professionals to correct areas harder to work with, such as between the teeth, since no drilling is required!


Types of Dental Bonding

There are two types of dental bonding; direct and indirect. With direct bonding, our professionals will place a protective covering on your tooth's surface before applying the resin material directly onto it. Once that has healed, they'll remove the protective coating resulting in an entirely new-looking smile! The entire process can take about 30 minutes, depending on how many surfaces need to be treated.

Indirect bonding is used when there is not enough healthy enamel available for our professionals to bond the composite resin, which means they must use existing tooth structures instead. Our professionals will do their best at matching up shade and texture, so you don't notice any difference, but if you look closely, everything should appear normal again! This process can take up to 90 minutes, but it is usually completed within an hour.


Materials Available To Choose From

There are a variety of materials our professionals can use to do dental bonding. The most common type is composite resin, but they also can use ceramic or glass ionomer material. Composite resin is a tooth-colored plastic put into place while it's in liquid form and then hardened with a curing light. This makes it durable and long-lasting. However, it may start to wear down over time and will need to be replaced eventually. Ceramic and glass ionomer materials are made from natural ingredients, so if you are looking for an eco-friendly option, this would be the best choice!

It can be challenging to know where to start looking, but we suggest you come by Karl Hoffman Dentistry. Alternatively, you can call us at 360-539-3429, and we would be happy to answer any questions you may have.