Testimonials
We love to hear from you!

We love hearing from our patients, take a moment to leave us a review on Facebook or Google.

View Dr. Karl Hoffman's case studies in The Journal of Airway, Gnathologic Orthopedics and Facial Orthotropics.


Read what our other patients have been saying: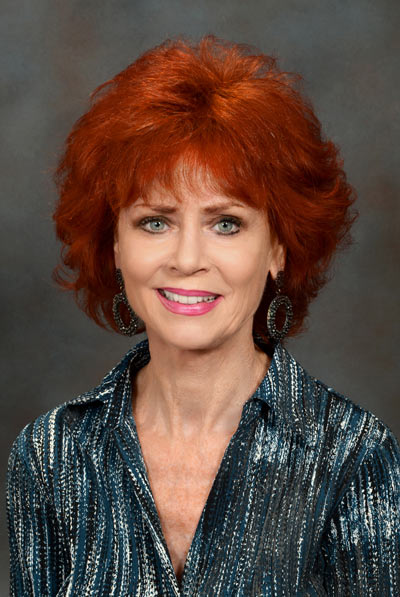 I was trained as a dental assistant years ago and have always realized the importance of a healthy mouth. I have seen many tentists and had extensive dental work done to try to preserve any teeth.

I had several implants/crowns to replace teeth I had lost but was at the point where I could not chew properly and teeth were breaking and I was fearful that I would lose function altogether and my smile was not giving me confidence with my clients.


Read More
Dr. Hoffman came to my rescue with his knowledge and expertise! We discussed options for ongoing care and he explained what he could do to restore my teeth and bite. We began the process. I have never doubted Dr. Hoffman's great concern for the integrity of his work and I know his skill is second to none!

I must compliment all of the staff as well. You are all professionals and a pleasure to see on each visit.

I look forawrd to having a picture taken of me smiling for my new business cards!
---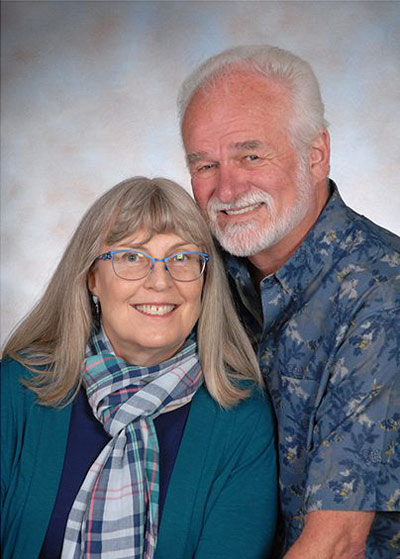 Over the years I have had numerous dentists offering solutions to repair problems caused by excessive grinding. Dr Hoffman is the first who actually spent the time and effort to create a viable, acceptable option. He took the time to explain in detail exactly what would happen and what the results would be. He spent time discussing and consulting with other professionals to be positive the procedure would bring the desired results. After having the procedure done, I am totally impressed with his ability and am absolutely 1000% pleased with the results!!! I highly recommend him and his team. My whole outlook has dramatically improved and people are amazed with my new smile. Thank you Doctor Hoffman!!! Worth every cent!


---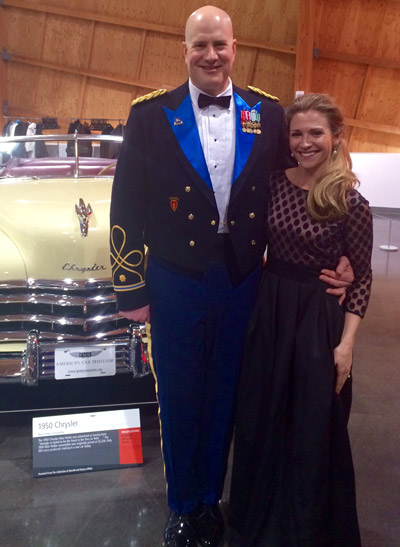 Dr. Hoffman and the team are absolutely committed to delivering the most beneficial care and leading dental science to their patients. They are the kind of professionals who diligently ensure their patients' very best interests are met and done so with professionalism and integrity. As a military family who has been treated by a lot of dentists, we have never been in such good hands of a dentist who expertly provides dental treatments that are best for for long term patient health, rather than short term fixes. I recommend Dr. Hoffman to any patient.


---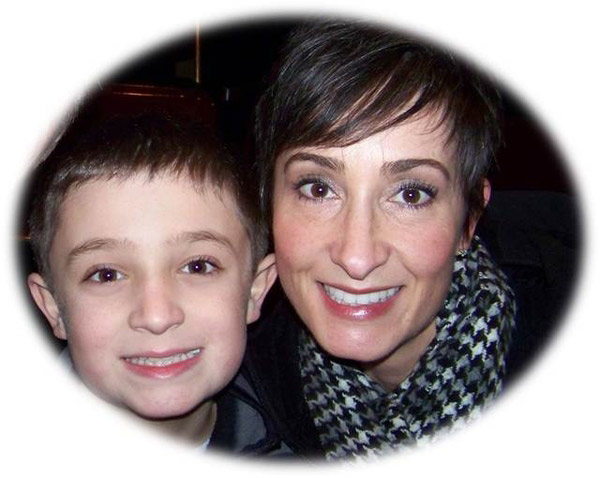 Case study featured on The Journal of Airway, Gnathologic Orthopedics and Facial Orthotropics.

My son and I have been grateful patients of Dr. Hoffman for the past 7 years since my son was a toddler. We have received outstanding care from Dr. Hoffman and his entire team! There are some critical factors that set Dr. Hoffman and his practice apart from any other dental care I've experienced in my life. They include a clear committment to prevention and evidence based care and highly personalized and safe care that reflects true caring about us as real people. When my son met Dr. Hoffman, he had significant bite problems that would have resulted in his needing surgery later in life. Dr. Hoffman was able to use advanced and cost effective techniques to correct my son's bite and ensure his adult teeth came in straight with minimally invasive interventions.

Everyone who knows my son is absolutely impressed with the results and the fact that Dr. Hoffman's proactive approach has positively impacted my son's future. We always look forward to our visits and to catching up with Dr. Hoffman and his team. It is rare in today's health care world to be treated not only with respect and clinical excellence, but with warmth and a relationship based on trust. I highly recommend Dr. Hoffman and his practice!


---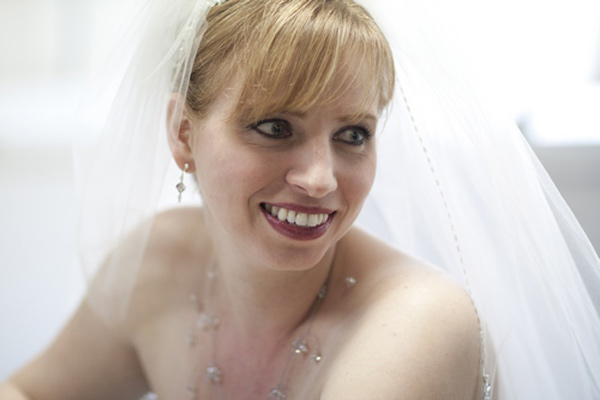 Shortly before I started seeing Dr. Hoffman, I became engaged to be married. Dr. Hoffman, upon hearing of my up-coming marriage, suggested braces to straighten my teeth and whitening them for a brilliant smile on my wedding day. I was surprised, as I just thought of using the store-bought teeth whitener, but I agreed to go ahead with the process.Dr. Hoffman used the Invisalign braces, which were fantastic! No one knew that I was wearing them, they were easy to keep clean, and they didn't interfere with eating. As my wedding day got closer, Dr. Hoffman bleached my teeth. As an avid coffee drinker, I could see the whitening results immediately.

It was so much of a better product than the store-brands I had used before. The end results of the braces and whitening were amazing. With all of the little details to worry about on my wedding day, my smile was not one of them. My wedding photos feature my "picture perfect" smile with beautifully straight, white teeth. I will always be grateful for the work Dr. Hoffman did for me. My wedding day pictures will always be something that I treasure.

- Lydia


---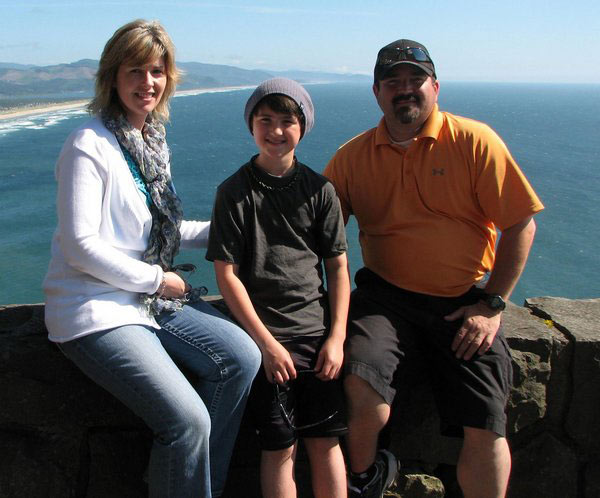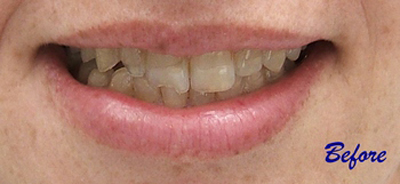 For years my teeth were deteriorating. I took good care of them so it wasn't a matter of gum disease or decay. I would gingerly eat my food and never eat anything too hard which might cause more harm. I was working with a local Dentist and he insisted I needed braces before he would fix my teeth. Braces! I was OK with the notion of braces but I was wondering if I would have any teeth left after the braces (see my before photo). As planned, I went to his preferred orthopedic dentist and of course braces were recommended. I now needed to think about the cost of having braces and dental work after the braces. I really needed a second opinion.


Read More
I researched several dentists in the local area but was intrigued by Doctor Hoffman's credentials which included orthopedic. I decided to call and have a consultation. At the appointment, I discussed my concerns and he listened. Not only did Dr. Hoffman listen to me but he presented several options. He explained to me that he would always do braces to prevent restorative treatment but in my case it wouldn't, and, we could get the desired results without braces. We came up with a plan and he made it happen!! Dr. Hoffman really does exceptional work and he truly cares. A smile is worth a thousand words. On the day we fixed my teeth and I looked in the mirror for the first time, I literally cried. I can't tell you how much of a difference it made on how I felt about smiling since I often would cover my mouth with my hand around other people.
---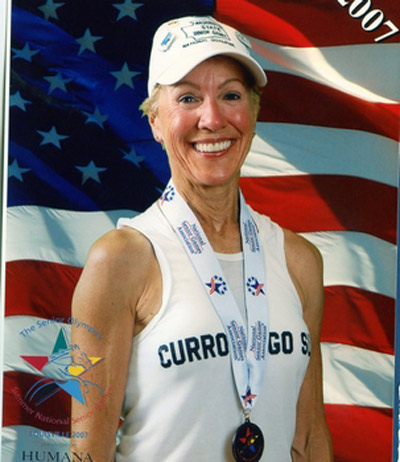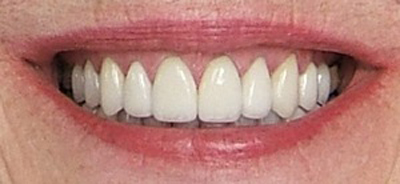 I was raised on a cattle farm in Wisconsin. Unfortunately, my upbringing did not offer the benefit of regular dental care. Without parental oversight and guidance, my teeth had deteriorated excessively by the time I was a teenager. As a young adult and mother, a lack of finances caused the situation to worsen even further. Years passed and my children eventually moved out to start their own lives. I began to pursue interests that up until that time, I had only dreamed about. I got heavily involved in health and fitness... participating in many competitive sporting events as well as ballroom dancing.

About five years ago, I started working for different health and fitness clubs in and around the Olympia area dealing with the public on a daily basis. I realized I was becoming self-conscious about the appearance of my teeth. I had always been fascinated by the beautiful smiles at the dance competitions and decided I was going to have the same for myself.


Read More
Dr. Karl Hoffman was highly recommended to me by one of my business associates. After several office visits and conversations, I decided to pursue a program which would restore the integrity of my entire mouth. The procedure took approximately three years to complete.

As a result of Dr. Hoffman's professional skills and guidance, my self-esteem and self-confidence have been restored. He has made a major change in my life. I feel years younger as I get many compliments about my beautiful smile.

Thank you Doctor Hoffman!

Sincerely,
Diane
---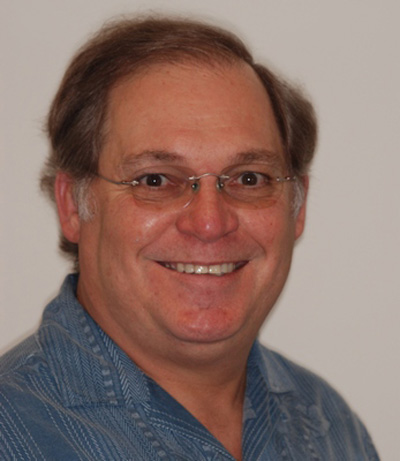 I am a big fan of Doctor Hoffman and his entire staff as they are an exceptional example of how going to the dentist should be a pleasant experience. Doctor Hoffman is a modern Dentist staying current in dentistry with knowledge and all the newest cool dental equipment. He and his staff always take the time to explain any procedure or questions I may have had in plain simple English, making it easy to understand. Also, note that you can tell how good a Dentist is by his staff and the longevity in which they have worked for him, says a lot. I have had experience on many occasions with each and every one of his staff members and they are truly knowledgeable in their areas of expertise and professional in their interactions with the patients.

I don't worry about my teeth because I have a great dentist.


Read More
I served 28 years in the Army, experiencing many terrible visits to Military and VA Dentist in which time I became quite scared to go a dentist due to the pain that I usually incurred. Fortunately, my wife who had a prior good experience with Doctor Hoffman led me to him and I have not had a bad experience with him during the five years I've been seeing him.

I have had extensive restoration of my teeth which included, Invisalign Braces (not a bad experience at all and people couldn't even tell I wore them), fillings, crowns, implants, root canals and cleanings. All of this and no bad experiences or pain! Doctor Hoffman truly improved my bite, prevented loss of teeth, relieved prior dental pain, repaired damaged and decayed teeth, replaced two missing teeth, and totally restored my mouth to allow me normal eating and chewing and according to my wife a better smile. My only regret was I didn't meet Doctor Hoffman years sooner.

I have always felt that Doctor Hoffman and all his Staff are dedicated and committed to providing the best dental service available in today's environment and that their compassion and care are evident in every visit I have had in their office. To Doctor Hoffman and all his Staff, I thank you for all the services you have provided me and will continue to provide. Thank You!

Steve.
---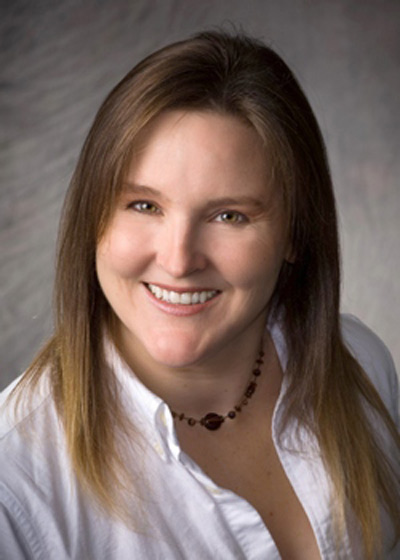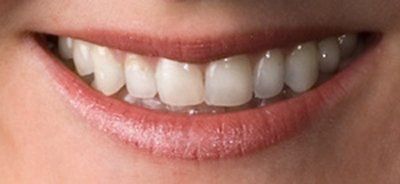 I have been a patient of Dr. Hoffman's for many years and actually enjoy my visits to the office. I had a congenital issue that I knew was going to require not only extensive orthodontics, but several implants and surgery. I have been to many dentists and never felt comfortable enough to start down this long labor-intensive path, until I met Dr. Hoffman. He had been cleaning and caring for my teeth for a few years and always discussed my future options openly. I always felt welcome and well taken care of. Dr. Hoffman was always willing to slow down, distract me or fix the issues when a tooth became sensitive. I always had that feeling I was in good caring hands. His staff was equally as friendly and helpful, always happy to see me and making sure I was comfortable when I was there.

What really impressed me and made me take the leap to have Dr. Hoffman fix my smile was that he was always consulting with other doctors and staying up on the latest technology trends. I had worried for years that the technology would change so fast and I would spend thousands of dollars with a doctor who placed old technology in my mouth. I was relieved to hear of all the consultations and seminars that Dr. Hoffman goes to. Over the years he would tell me had consulted my case with his colleagues in the study clubs. It was like having several experts working and looking at my case at one time! I really felt I got not only the latest technology, but the absolute best care taken with something that is so important – my smile!

Read More
Now I smile every day and catch myself looking in the mirror at my wonderful teeth. I had not realized what I was missing until now. I had quite a few missing teeth and I actually had to bite into sandwiches and tear them apart. It was not the prettiest sight, but my teeth did not meet and therefore could not break through my sandwiches. Now I am not afraid to eat anything! Dr. Hoffman not only gave me a beautiful smile, but teeth that work correctly together. I was only worrying about how my new teeth would look, but I am glad he was making sure they functioned correctly too.

I would not hesitate to recommend Dr. Hoffman to anyone, I have been with him so many years and he has taken care of my yearly cleanings as well as my long term problems that I feel I have gotten to know him and his staff as friends. For those people who just need a great dentist to take care of their teeth or maybe you need your smile changed, Dr. Hoffman is the best! Many of my appointments by their nature were uncomfortable and Dr. Hoffman had solutions to make me feel at ease. He has always been patient, understanding, and willing to slow down when needed. I used to worry and get anxious about going to the dentist, but not anymore, because I know that Dr. Hoffman and his staff will do whatever it takes to make me feel comfortable. Sometimes a shot is just a shot and you have to go through this, but I remember once Dr. Hoffman could see I was not looking forward to this, and he pinched my cheek and distracted me just enough to get the shot over with painlessly. It's nice to know that even adults get nervous and Dr. Hoffman is sensitive to our fears too. I guess that's the sign of a caring dentist is patients that leave with a smile.

I want to thank Dr. Hoffman for giving me back my smile and his wonderful staff for caring for me. I know I made the right choice to go with him, because he cares about his patients, he is up on the latest technology and he is willing to go the extra mile to make you comfortable. I chose the best and it shows every time I smile!

Regards,
Ingrid
---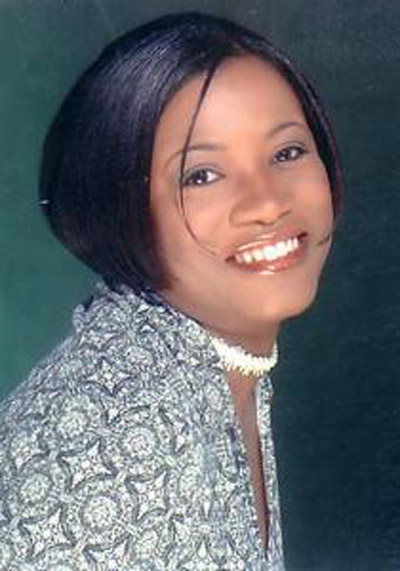 This office and staff are warm and inviting - two traits which are invaluable to the new patient. Dr. Hoffman spoke to me in plain English sometimes a little too plain-lol and isolated the problem in 90 seconds. I've been in the Air Force for many years and been referred off base a few times, none of those dentists even came close to Dr. Hoffman and his staff.

After my first crown, with Dr. Hoffman, I found out months later that I had to have another root canal and crown. I saw a specialist for the root canal. That dentist was in awe of my beautiful crown. I was not aware that it was "beautiful", just that it was comfortable. Until then, I was unaware that there was a difference from one crown to another. I knew then that no matter whether I was in the Air Force, or not, Dr. Hoffman was my "go to guy" for beautiful cosmetic work.

I could go on and on about this fabulous team, thank you for your outstanding care and treatment. You truly are the best.

Toya


---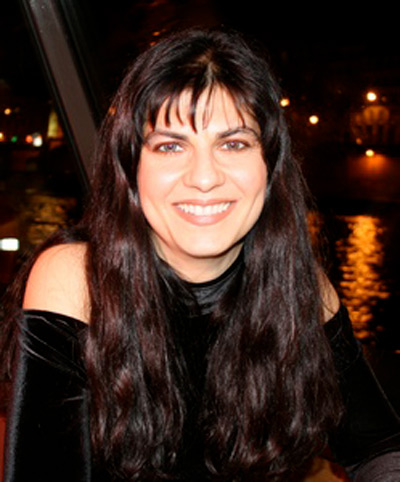 Hi my name is Deliana and being Eastern European is not the best thing for your teeth to say the least! I am an American now for about 14 years and that definitely changed the way I view my dental care. It is amazing still to me that people in this country have some of the best looking smiles in the world!!

I am so GLAD that I met Dr. Hoffman he completely changed the look and the health of my teeth and considerably increased my self-esteem!!

Back in my country, they used to pull your abscessed teeth instead of saving them so I end up having a lot of my molars missing! Thanks to Karl Hoffman I have a beautiful and healthy mouth for the first time in my adult life. Implants, crowns, and orthodontics made up for the empty spaces I had and I can once again eat without pain or discomfort!!!

I can say without any doubt that dental and oral health is very important to me as I am very conscientious about my overall heath and my mouth being in the excellent shape that it is in now makes me very HAPPY! Thank you from the bottom of my heart Dr. Hoffman for all your hard work and care!!! I will say to anyone out there who is neglecting their oral health that is worth the investment of time and money because the payout is priceless!!


---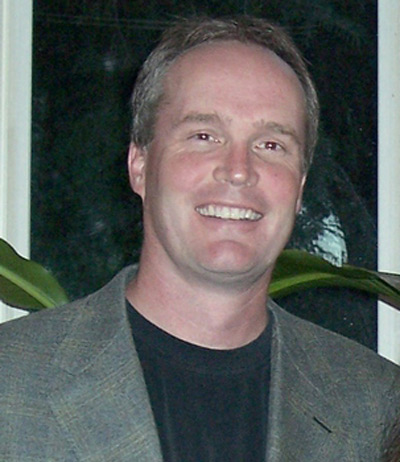 After having quite a few dentists in my life, I am so glad I met Dr. Hoffman! He and his staff are very thorough, informative, and friendly. Instead of a visit to the dentist being something to dread, it is now something for me to look forward to. Each time I see him he discusses what's going on with my dental health, gives me great advice on how to improve it, and lets me know what lies ahead for me as far as needed treatment. He gives me clear options with no pressure, and he always recommends the best option but not necessarily the most expensive treatment. He has placed three crowns for me, and the experience was always excellent, with no pain or discomfort throughout the process (even with the anesthetic shot!) The fit and comfort is fantastic! Dr. Hoffman takes the time to do the job right, and makes me feel like I'm the only patient he has.


Read More
It is very important to me that Dr. Hoffman is so dedicated to improving his skills and knowledge. As I have gotten to know him, I have learned some interesting things. He far exceeds the required continuing education for dentists, regularly participating in dental study clubs and being an active member of several prestigious dental academies. His commitment to continuous learning reassures me that my family and I are getting the best and most current dental care possible.

It's also very impressive to me that Dr. Hoffman regularly gives back to the community. Among his efforts, each month he spends a day providing free dental care at the Union Gospel Mission. He has helped hundreds of homeless and disadvantaged people, many in severe pain, by providing vital dental care they cannot afford.

Dr. Hoffman is in it for the long haul, committed to doing the best he can for his patients and his community. Anyone choosing Dr. Hoffman is making a great decision for their health, and will not be disappointed!
---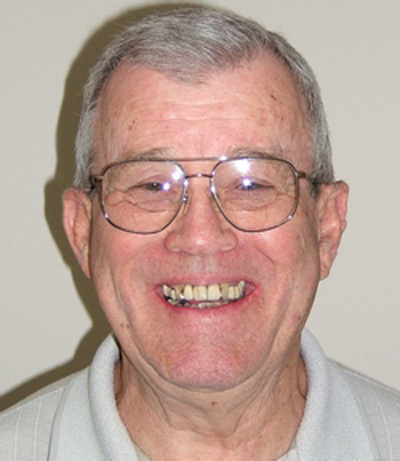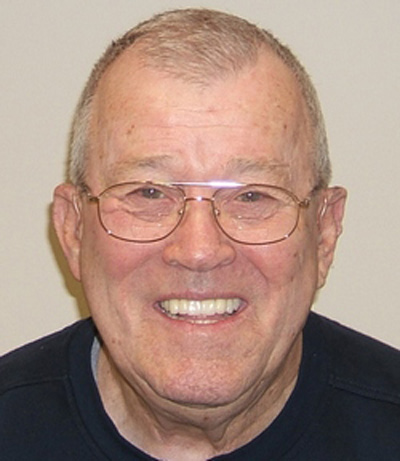 When I entered the Army in 1953, I was immediately sent to the dentist. Having been raised in the South where I did not take pride in my tooth care, the discussion was whether to try to save my teeth or just pull them all out. Saving won and I spent most of the next three weeks in the dental chair doing crowning and bridging. Back then it was reasonably painful, but when you are in the Army you have to play tough. For the next 50 or so years I went to many dentists as we moved about the world. Crowns broke and bridges came loose and they patched and patched and did fillings. My teeth survived, but they did not get better. I couldn't chew on the left side. Not one of these dentists recommended that I do more about my teeth.

Several years ago I went to see Dr. Hoffman after a strong recommendation from my wife, who was seeing him after the recommendation of a good friend. He said, "Why don't we put together a plan and just fix your teeth"? By then my front crown was cracked and I didn't realize how bad my teeth were. And so we began.


Read More
Dr. Hoffman explains to you what he will be doing. He spends the time needed, is never in a hurry, and only cares about great results. He has what I call "good hands". While most people sort of dread the perceived pain, he really knows how to give a shot and I personally consider him a pain-free dentist. There is nothing to fear.

The staff is a highly-qualified, strong team, who will adapt to your comfort needs. They are warm and personable and you will look forward to seeing them.

My teeth are all redone. They are healthy and usable for a change. I can eat on both sides and I marvel at the job Dr. Hoffman has done. My friends are regularly complimentary about my smile. I look back on it now and say it was the best thing I could have done. Thanks, Dr. Hoffman!