Dentistry for Kids

Lacey, WA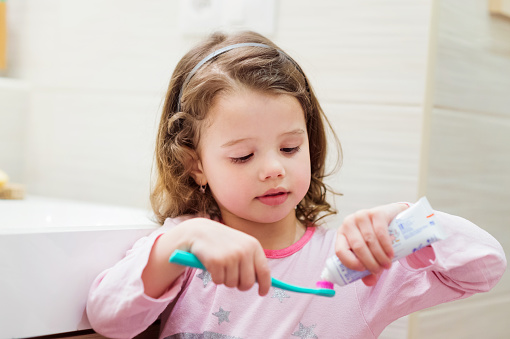 About 20 percent of kids in the US aged 5 to 11 struggle with one or numerous decayed teeth, according to the Centers for Disease Control and Prevention (CDC). Parents should take it seriously to make sure that their kids see a dentist for checkups. Our team at Karl Hoffman Dentistry makes dental visits for kids to be fun and enjoyable, so your child should not worry about going for early and regular dental checkups and examinations. Kids require proper oral hygiene just like adults and the rest of your family, however, sometimes, it can be difficult for them to keep up with the practice.


What to Expect During a Dental Visit

During your child's dental visit, our dentist will perform a routine checkup. If there are any problem areas, the dentist will provide a treatment plan.


Early Assessment

Early assessment is one of the crucial things that kids need because it helps identify any bite problems a child may have, which require correction. Often, an early assessment does not indicate that a child with bite problems like misalignment will receive orthodontic treatment. A dentist will advise you on the most appropriate time for your child to receive braces. Early assessment helps bring out oral issues that could mask themselves and remain undetected for a long time. When bite problems are not identified and corrected early enough, they can cause extreme harm to your child's oral health.


Dental Cleanings

Additionally, our dentist will perform a [dental cleaning to eliminate any unhealthy plaque buildup and tartar. Routine exams and check ups are paramount since they allow our dental team to find out whether the gums and teeth of your child are developing properly. In the event that there are any issues of concern, the dentist will provide a treatment plan.


X-Rays

The dentist may take x-rays that help get a detailed view of the mouth to find any issues lurking underneath the gums and teeth surfaces. For example, decay occurring between the teeth or dental cavities that are invisible. Additionally, our dentist is able to catch impacted teeth early before they cause any problems. Tooth decay and cavities are common in children and tend to cause pain and infection. Our dentist can fill cavities to promote the normal function of your child's bite.


Diet and Nutrition

Kids tend to love sugary foods and snacks or beverages, but these are a big culprit for tooth decay. Our dentist will provide guidance on proper nutrition for kids, so they can develop strong, healthy teeth and gums.


Sealants

Our dental specialist provides sealants that offer a shield for dental cavities and plaque. Sealants are crucial because kids, in many cases, are unable to reach the back teeth when brushing or flossing, meaning these teeth may be susceptible to decay. The dentist will paint the sealants on the teeth. The dentist will also apply professional fluoride, which is in the form of gel, varnish, or foam. Fluoride helps protect and strengthen the teeth. It guards the teeth against decay that arises from acid attacks, bacteria, and sugar in the mouth.

Book your child for a dental appointment at Karl Hoffman Dentistry. Call us today at 360-539-3429.