Inlays and Onlays

Lacey, WA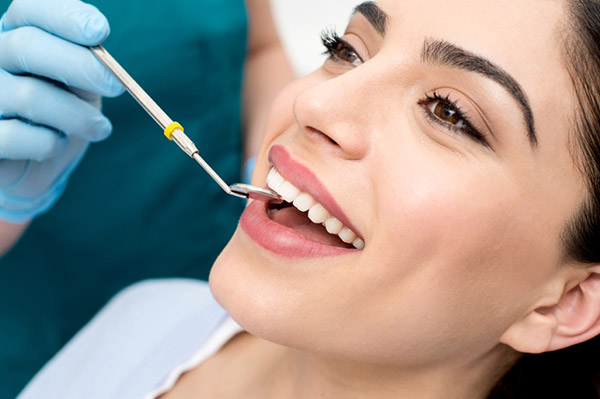 Inlays and onlays are a great way to improve your smile without going through the hassle of a complete dental restoration. These treatments can correct minor damage or decay, and they're custom-made to fit your teeth perfectly. Plus, they look natural and can last for many years with proper care. If you're considering inlays or onlays as an option for improving your smile, our experts at Karl Hoffman Dentistry are there for you. Keep reading to learn more about what they entail and how they can benefit you.


What are Dental Inlays and Onlays?

Inlays and onlays are restoration treatments for minor damage to your teeth. While dental fillings can be used for this purpose, inlays and onlays provide more aesthetic benefits than a filling since they're made of natural materials that mimic the look of healthy teeth. Plus, these restorations create an effective barrier against bacteria which means less decay over time. Inlays are specifically used for damage closer to the center of a tooth, while onlays are used for more visible areas.


Inlays and Onlays vs. Crowns/Veneers

Dental crowns are a standard restoration treatment for severely damaged teeth, but they're also one of the most expensive options available to correct damage or decay. Inlays and onlays provide similar benefits at a lower cost since they're more conservative. Dental crowns are cemented onto a tooth, meaning they can only be removed by drilling away most of the enamel and dentin layers to remove them. However, inlays and onlays fit over your existing teeth, so there's no need for any invasive procedures or removal of healthy tissue - the whole process is much less time-consuming as a result.


Are Dental Inlays/Onlays Right For Me?

Inlay/onlay treatments can give your smile a significant boost without all the fuss of traditional restoration methods like crowns or veneers. These treatments are custom-made to fit your teeth perfectly, plus they look natural and last for many years with proper care. Inlay and onlay treatments may not suit everyone since some damage requires more extensive restorations like dental crowns or full dental veneers. However, if you have minor decay around the edge of a tooth, minimal damage closer to the center of the tooth, inlays and onlays may be an excellent option for you.


What Are Inlays & Onlays Made of?

Inlays and onlays can be made of various materials, but the most common option is tooth-colored porcelain. This material is biocompatible, meaning it won't cause any allergic reactions or irritation in your mouth. It also looks very natural and will blend in perfectly with the rest of your teeth. Other options include gold, composite resin (a plastic and glass mixture), or even metal alloys. These materials all have their benefits and drawbacks, so be sure to discuss your options with us to find the best option for you.


How Long Do Inlays & Onlays Last?

Inlays and onlays are very durable. They can last for many years with proper care - some studies have even found that porcelain inlays may last up to 20 years! Just be sure to keep up your oral hygiene routine at home during this time, so you don't damage the restoration or cause decay around it. This means taking care of your teeth with brushing, flossing, and regular dental cleanings and dental exams.

If you're interested in learning more about dental inlays or onlays and how they can benefit your smile, contact our team at Karl Hoffman Dentistry by calling us at 360-539-3429 today. We would be happy to answer any questions you have and help you determine if this treatment is proper for you!